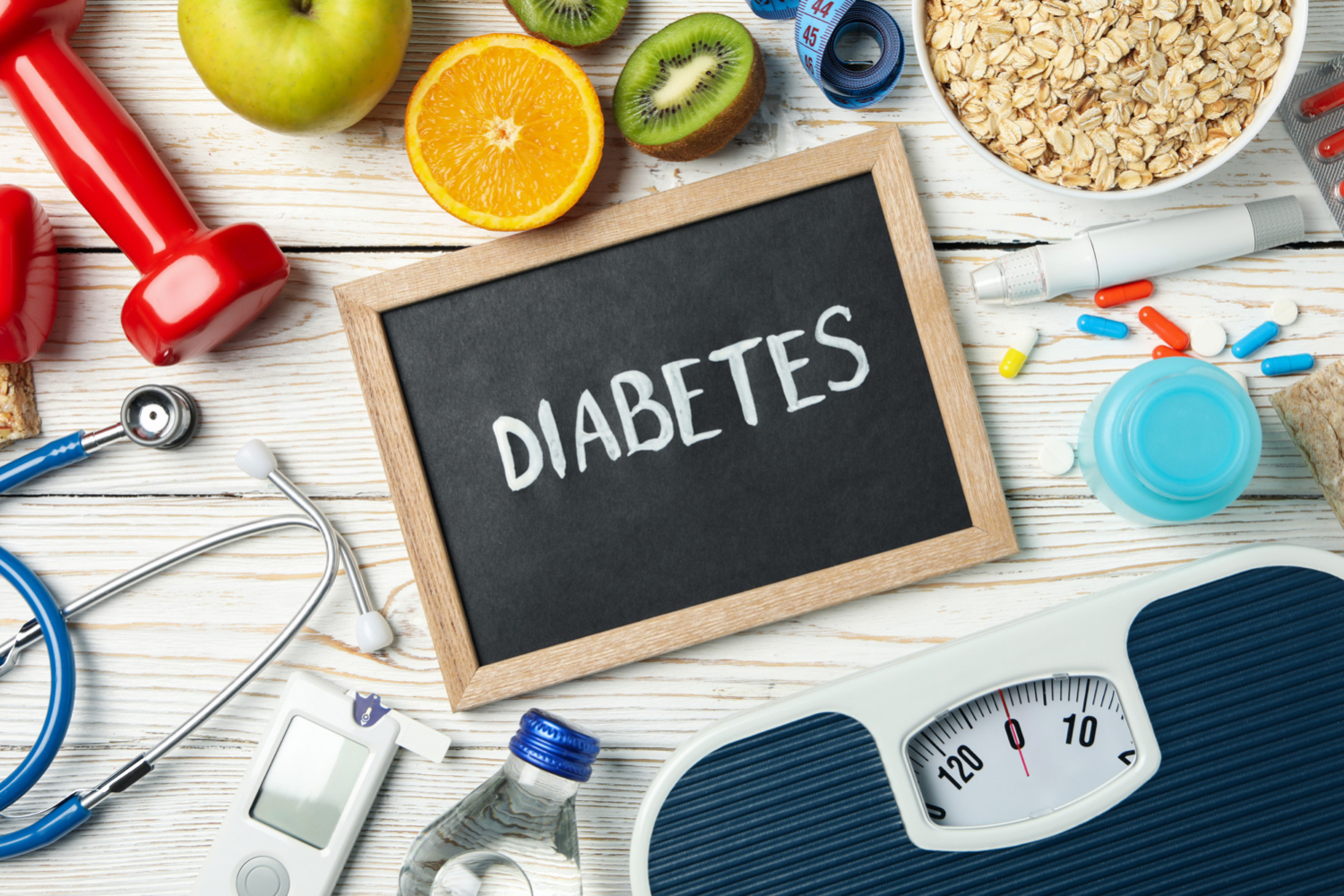 In this age of technology, where everything is only a tap away, it is easy to be swept up in the convenience of it all. We get tasty food delivered to our doorstep. The need to walk anywhere has been negated with the abundance of ride hailing apps. We don't even do our weekly shops at the supermarket anymore. Bear in mind though, that there is a downside to these modern amenities. Society as a whole is becoming more sedentary, our diets are full of trans fats, carbohydrates and processed food. Gone are the days of a simple balanced diet and lots of exercise. This, in turn, gives rise to the "lifestyle diseases". These diseases are, for the most part, completely avoidable with a healthy diet and plenty of exercise.
What comes to mind when I mention lifestyle diseases is Diabetes.
Diabetes is a chronic disease that occurs when the pancreas does not produce enough insulin or if the body cannot effectively use the insulin it produces. [1]
Worldwide, there are more than 422 million adults suffering from Diabetes.[2]
That being said, most people underestimate just how much of a silent killer Diabetes is. It may not cause any acute discomfort but it should be taken seriously nonetheless.
Diabetes can cause all the small vessels in your fingers, toes, eyes, brain, heart and kidneys to stop working like they should, leading to a plethora of complications like chronic kidney disease, blindness, strokes, heart attacks, poor healing wounds and numbness of the fingers and toes.
There is a misconception that taking medication is sufficient to control Diabetes. It is much more than just popping pills daily. In reality, the approach to managing Diabetes is multifaceted.  The best way to control this disease is with a combination of a low carbohydrate diet, about 150 minutes of cardiovascular exercise weekly and an avoidance of sugary and processed food in conjunction with medication. Diabetic counselling and regular check ups with your doctor can also be a huge help in managing your condition.
Another step to understanding your disease is to be aware of how what you eat affects you sugar levels. Most people dread the thought of pricking themselves daily (sometimes twice a day) and tend to avoid it. A better solution for glucose monitoring is Continuous Glucose Monitor (CGM) which is a simple device which is painlessly attached to you and gives your live, up to date readings of your sugar level straight to your device, thus making monitoring your sugar profile and understanding how the food you eat and exercise you do affect your own sugar levels.
In conclusion, Diabetes is an easily managed condition with the right attitude and habits.
Dr. Vinitha Ann Marie
Special interest in Child & Adolescent Health
ProHealth Clinic (Johor Branch)
No.94, Jalan Serampang, Taman Pelangi, 80400 Johor Bahru.
Tel: 07-336 2681
https://www.clinicprohealth.com/
4th October 2023
Sources
[1] – https://www.who.int/news-room/fact-sheets/detail/diabetes
[2] – https://www.who.int/news-room/fact-sheets/detail/diabetes